The Americans for Safe Access (ASA) hosted a Congressional Briefing with Rep. Earl Blumenauer (D-OR) that provided an insight on how federal policy has restrained medical marijuana research. The briefing was conducted by Dr. Sue Sisley and Dr. David Casarett while Brooking Institute Fellow John Hudak presented the practical impact of the proposals.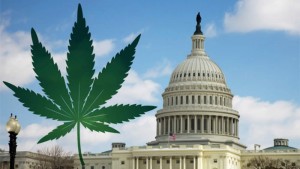 Dr. Sisley presented the overview on how federal barriers have directly impeded her research on using medical marijuana in the treatment of Post-Traumatic Stress Disorder (PTSD). The adverse effects of the current policy of the Drug Enforcement Agency, where the National Institute on Drug Abuse (NIDA) is the sole entity authorized to grow the federal research supply of marijuana, was also discussed.
Dr. Casarett, author of the book, Stoned: A Doctor's Case for Medical Marijuana and Associate Professor at the University of Pennsylvania Perelman School of Medicine presented the current status of medical marijuana research while John Hudak, who served as the final speaker, expounded the impact of classifying marijuana to a different schedule under the Controlled Substances Act (CSA).
There is a growing sentiment that there should be more extensive research on medical marijuana and the briefing provided specific information about which policies restrict legitimate research.
The CARERS Act aims to facilitate medical marijuana research as well as patient access by reclassifying marijuana out of Schedule I of the CSA, taking out cannabidiol (CBD) extracts from the CSA, ending the DEA-mandated NIDA monopoly on cultivation by allowing additional licensed growers of research marijuana and allowing research by state medical marijuana programs without federal interference.
The briefing was held on July 23 (Thursday) at the House Cannon Office Building.