By the end of 2015, Delaware enacted its signed law that decriminalizes marijuana possession. The state's legislation signed the said law back in June 2015 and took effect on December 18, 2015.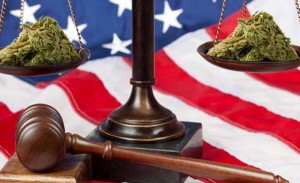 Marijuana decriminalization act in Delaware is also known as House Bill 39. The inclusion of House Bill 39 is that marijuana possession of up to one ounce by adults 21 and above is no longer considered as a criminal misdemeanor with jail time of up to six months and a criminal record. With the decriminalization law in effect, the said offense is now considered as a civil violation, punishable only by a $100 fine with no arrest and no criminal record. However, ages 18 and 21 may still be subjected to criminal charges for second or subsequent offenses.
House Bill 39 also downgrades a personal possession of marijuana paraphernalia from a criminal to civil violation. Though public use of cannabis and marijuana possession while inside a vehicle, remains a misdemeanor.
Before Delaware's decriminalization law, the state ranked #17 in the U.S. in per capita marijuana possessions as civil violation like in California, Connecticut, Maine, Maryland, Massachusetts, Mississippi, Nebraska, New York, Rhode Island and Vermont.