First State Compassion Center (First State), Delaware's first medical marijuana dispensary, opened doors to hundreds of patients and clients on June 26 and sailed smoothly through its first day of business. First State operates under strict State requirements on quality controls, technology, testing and cultivation with the technical and management assistance of MariMed Advisors.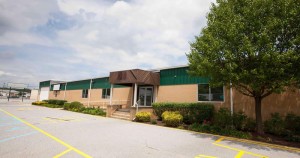 First State operates from Monday to Friday at 10:30am to 6:30pm and during Saturdays from 10:00am to 4:00pm. Dispensary officials said that there are 340 Delaware residents who are qualified to use medical marijuana and nearly 100 more applicants for registry identification cards are awaiting approval. It is expected that more patients will apply for cards now that a dispensary has opened.
First State can grow 150 plants at a time and can maintain 1,500 ounces in its inventory. Patients are limited to purchase six (6) ounces per month. It is committed to provide safe access to high quality, affordable medical marijuana to registered patients in Delaware.